Awnings
Protect your interior furnishings and outdoor furniture from harsh sunlight with Harmony's attractive range of architecturally inspired fabric awnings. Designed to withstand Australia's toughest climatic conditions, the awnings are made from technologically advanced climate control fabrics, which offer a variety of sun protection options. These include 100% blockout canvas or unique see-through fabrics, which allow you to retain your views. Filtering out the sun's harmful UV and glare, the open weave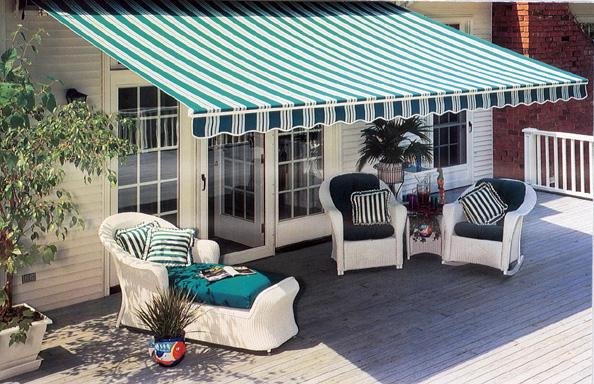 construction of the fabric ensures that heat is not trapped beneath the awning, allowing air to flow freely in and around the structure. In addition to reducing the ambient temperature, which can significantly cut down on cooling expenses, these awnings can also increase your living space whilst complementing the exterior of your home.
Durable, mould, stain and mildew resistant, the awnings also feature colour fade resistant pigmentation, which means that your environmentally friendly investment will look good in years to come.
Harmony offers a wide range of awnings to suit location, design and budget requirements. These include:
Automatic awnings for optimum privacy and sun protection;
Spring roller awnings;
Recovering of existing awnings.
Harmony Curtains & Blinds
Mobile Service across Melbourne, Geelong & Surrounding Suburbs.
Trading hours:
9-5 Monday to Friday
9-3 Saturday
Closed Sunday

Tel: (03) 9369 3550
Mob: 0450 650 866
or Email Us