Security Doors
Designed with security and aesthetics in mind, Harmony's range of security doors are manufactured from specially tempered, recyclable aluminium, which are sturdy, elegant and rust resistant. Choose from a range of options, including One-Way Mesh, which is specifically designed to provide protection from persistent pets but also offers added security by limiting visibility from the outside whilst maintaining a view from inside. Flyscreens are available for both security doors and windows.
The strong, yet lightweight, security doors can also be fitted with an optional three-point safety lock, which features three interlocking security hinges to deter opportunistic intruders.
Harmony's security doors are available in a full range of polyester powdercoat finishes, which makes it easy to match the door to the frame.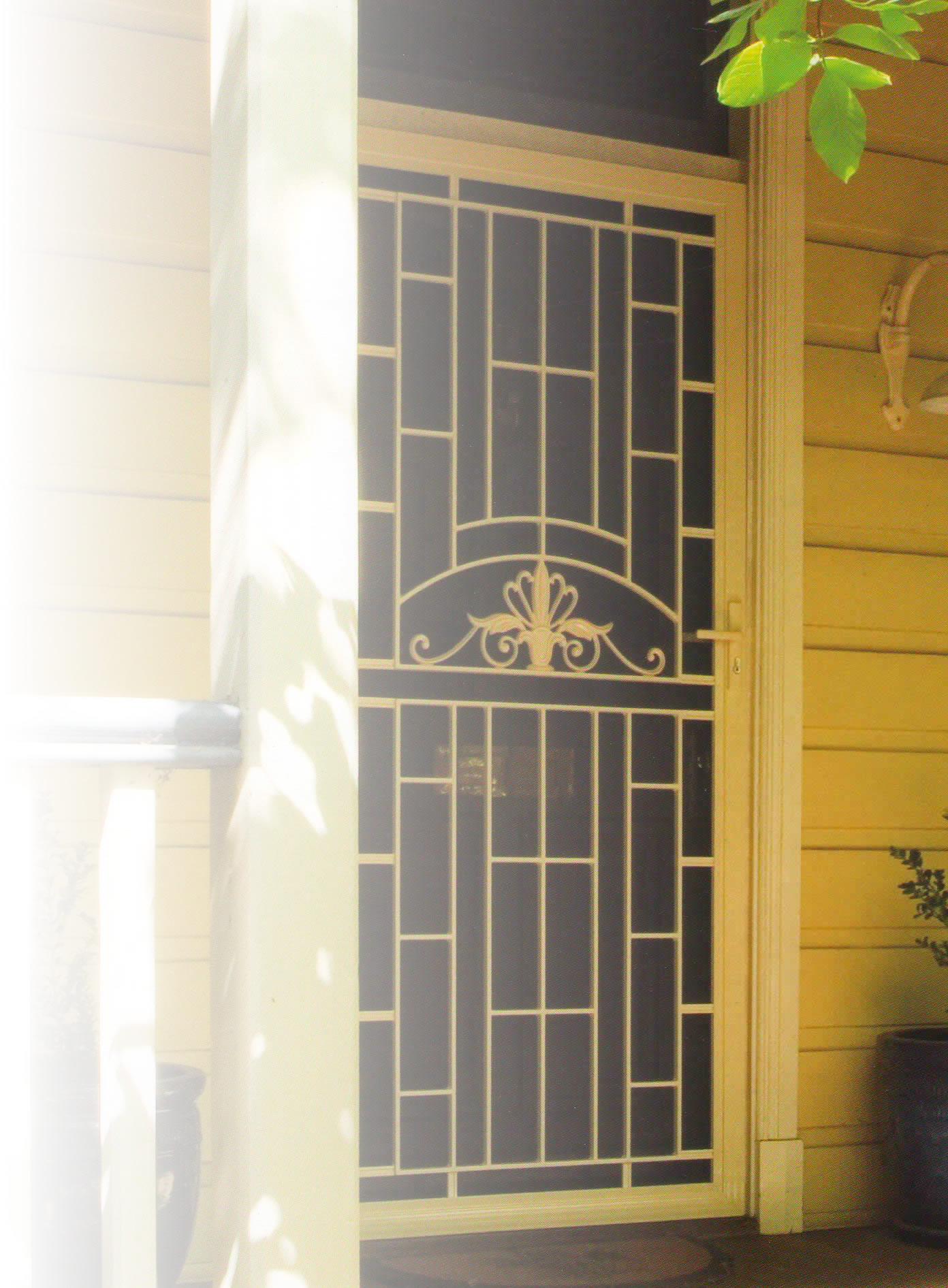 Harmony Curtains & Blinds
Mobile Service across Melbourne, Geelong & Surrounding Suburbs.
Trading hours:
9-5 Monday to Friday
9-3 Saturday
Closed Sunday

Tel: (03) 9369 3550
Mob: 0450 650 866
or Email Us